This is an archive of several (though not even close to all) projects I have worked on as director, sound designer, video designer, composer, choreographer, and more.



SOME KIND OF FUN • CHAINMAIL • WAKE • THE BACCHAE • MUTINY 3D



SOME KIND OF FUN
A live performance. 360º around the audience.
Cast of 17, ages 12-65.
Tender and brutal narrative chaos.
Written, directed, designed by Adam Stone.




[back to top]
---

CHAINMAIL

An exhibition of the art of Sam Rictus and Nils Bertho. Turned into a battleground by Adam Stone/Screw Tooth. Plus the work of many contributing artists, creating three-dimensional realizations of the original drawings.

"[This exhibition] wouldn't seem out of place in an LSD-fueled all-night Dungeons & Dragons session. Bertho's weird characters and Boschian sprawls are quite distinct from the organic, insanely detailed monsterscapes of Rictus, but there is a throughline of high weirdness and freaky fantasy that unites their unique aesthetics. Throw in a bevy of local artists and designers interpreting the work in mediums as diverse as welded metal and cake, plus performances from [local metal bands], and you have a one-of-a-kind art happening that's as accessible to freaks and geeks as it is to the usual gallery crowd." -Denver Westword

[below: 50ft mural. Art by Sam Rictus and Nils Bertho. Collaged into a battle scene by Adam Stone.]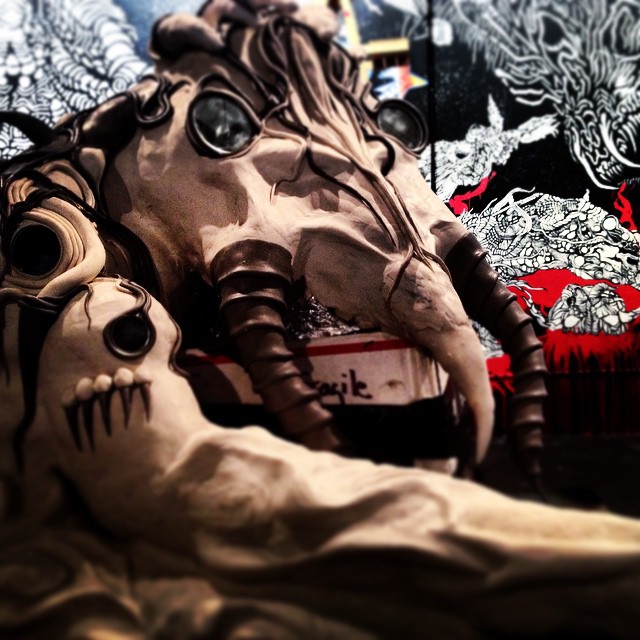 [back to top]
---

WAKE

Created with the Buntport Theater Company in Denver, CO. Wake was a corruption of Shakespeare's The Tempest.

I designed the sound. The entirety of the sound design was on custom-built cassette tape loops that played throughout the set itself, visible to the audience, plus a customized piano that could be played as the instrument itself as well as tape loops and contact microphones attached to modified parts inside.

All was controlled live.

Here is the glove I made, which was held over an actor's mouth, and the actor would then pull cassette tape—with another's voice recorded on it—through the fingers of the glove (appearing to pull it from their own mouth), and the voice would play in realtime.




And this was the piano.


[back to top]
---

THE BACCHAE

"The Bacchae" by Euripides.
Directed by Adam Stone.
Choreographed by Lily Susskind.
Set design by David R. Gammons & Adam Stone.
Produced at Concord Academy.

[video mix below]



[image gallery below]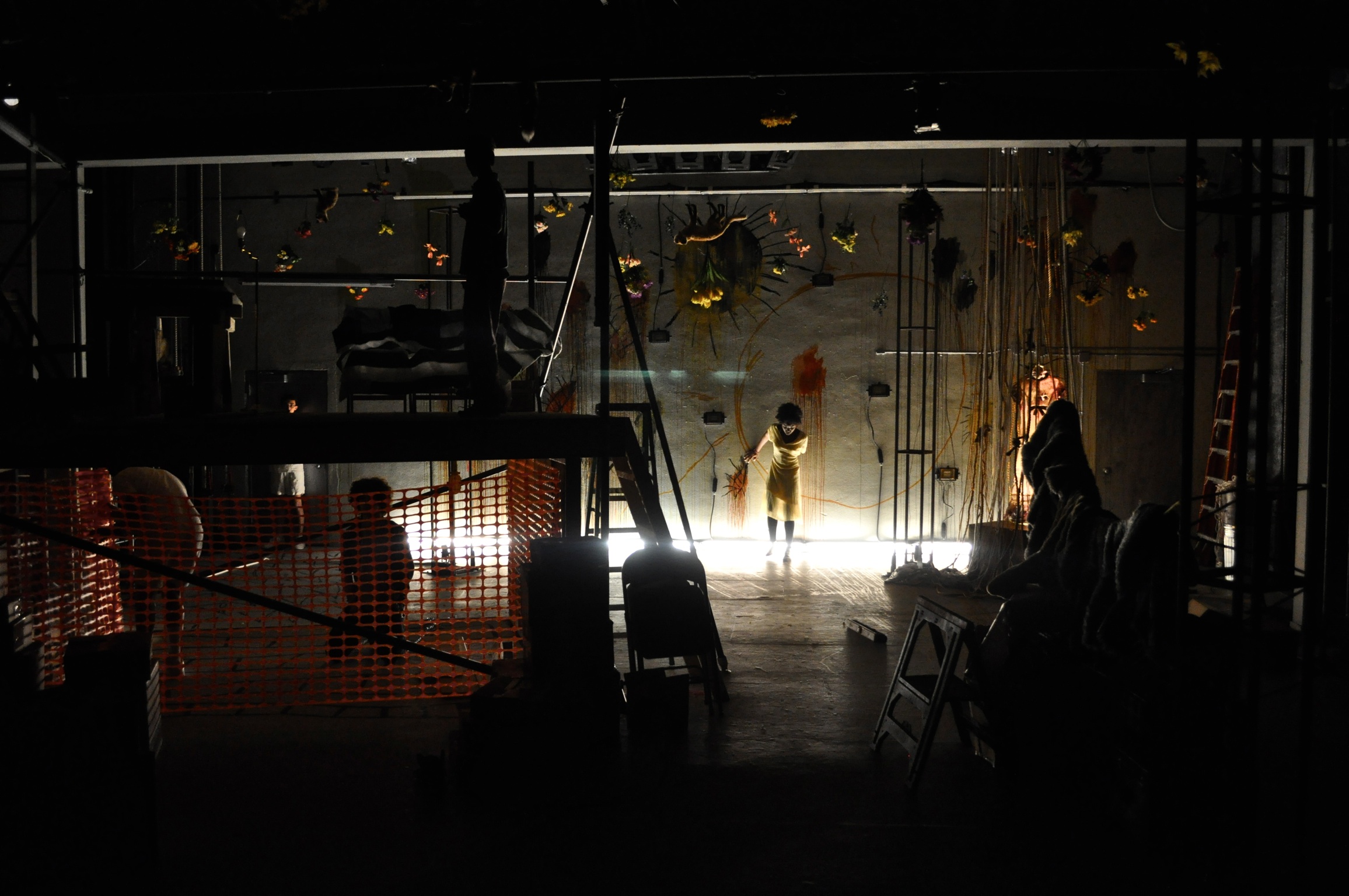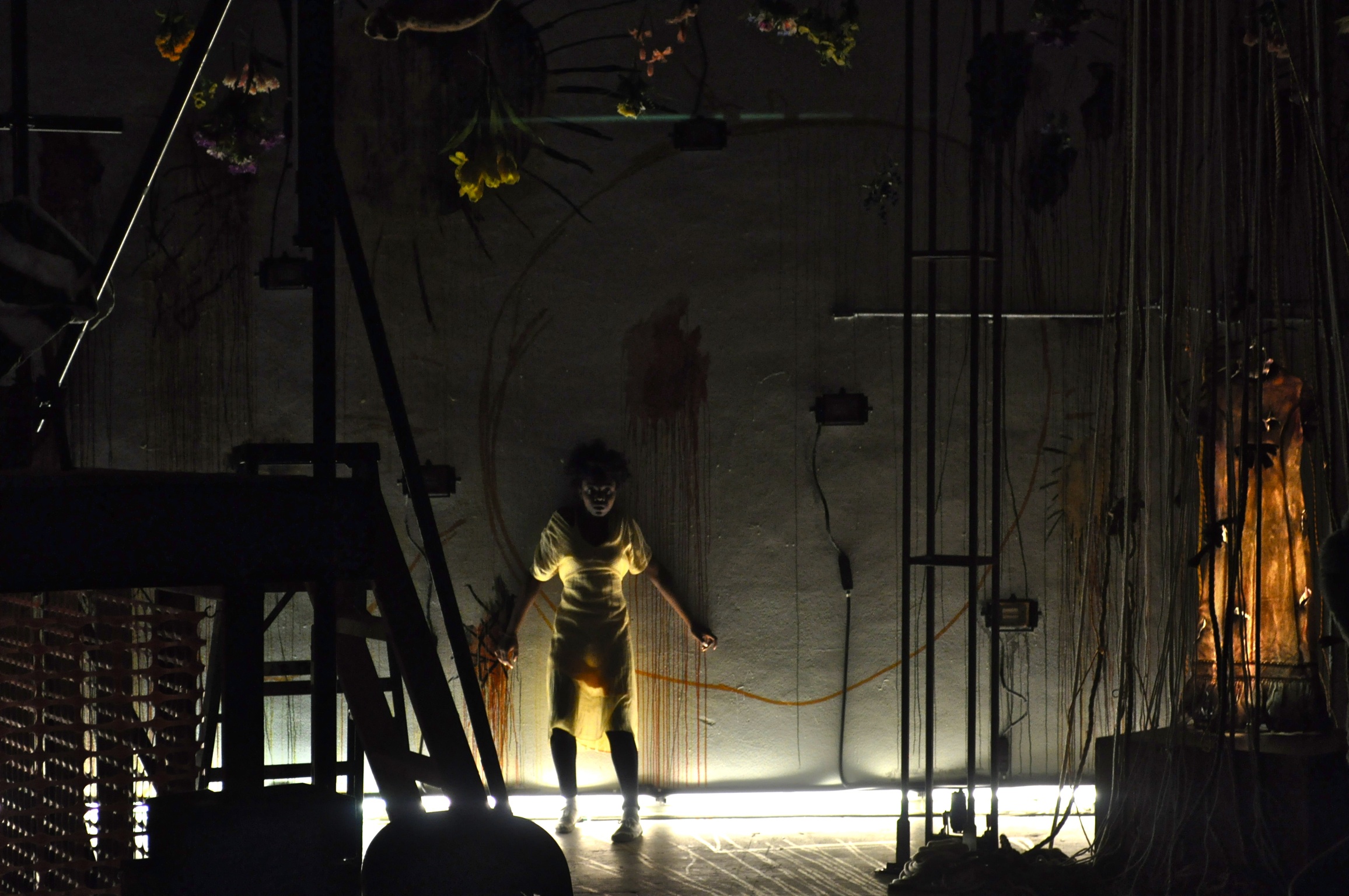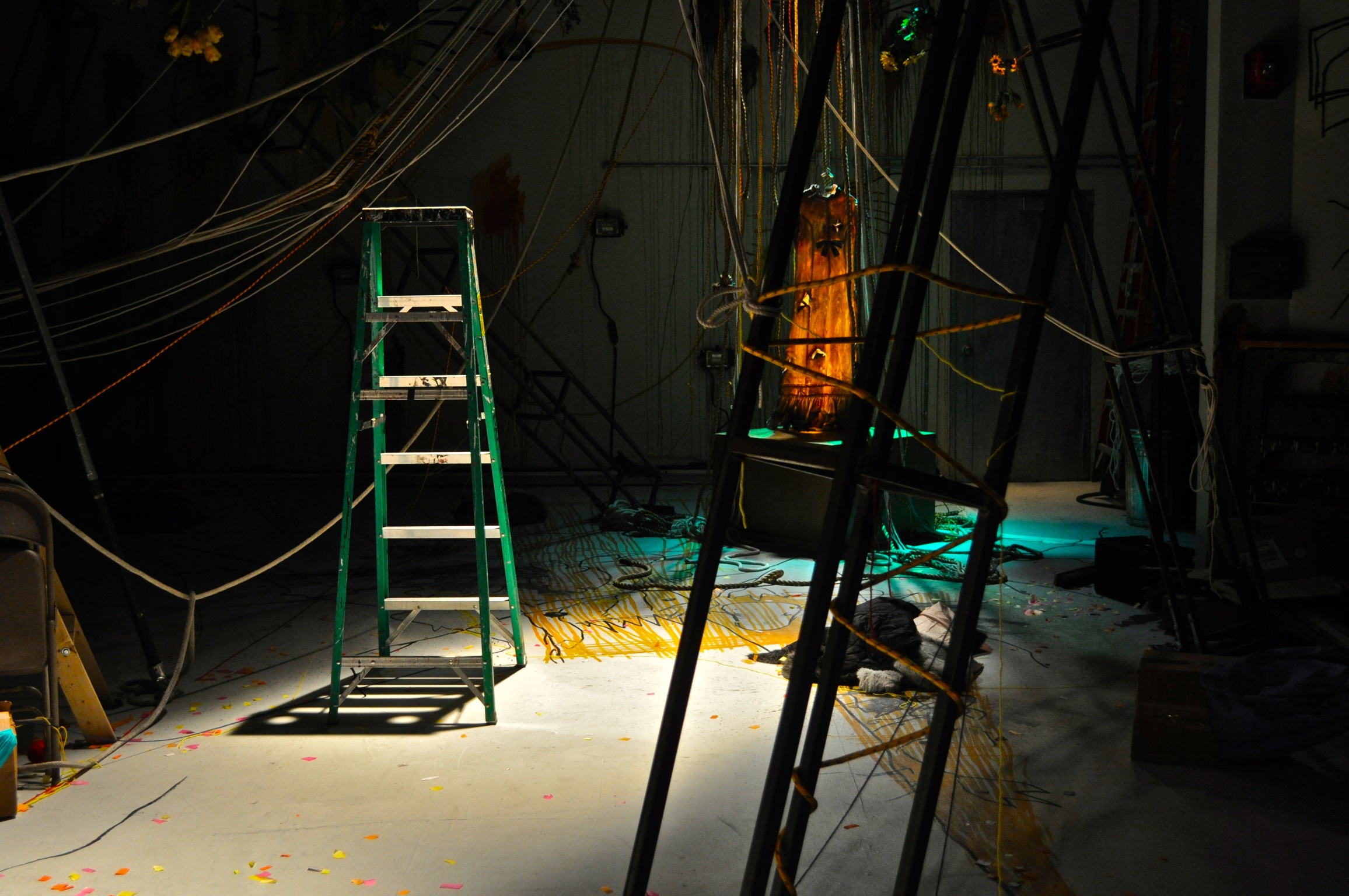 [back to top]
---

MUTINY 3D

36 international artists submitted artworks in black and white under the theme "Mutiny".

Red/cyan anaglyph 3D created by Adam Stone.

Final product was a gallery show of single edition large-scale prints, and a limited Edition 12"x12" book (with 3D glasses), 40 pages, edition of 100.




Artists: Dave 2000, Vincent Cheap, Dav Guedin, Chrysope, Lucas Ruggieri, Gwen Tomahawk, Alkbazz, Marie Pierre Brunel, Nils Bertho, Judex, Girr, The Pit, Wataru Kasahara, Nelson "NN" Navarro, Luca Villani, Mar, Sam Bell, Mathieu Desjardins, Boris Pramatarov, Chris Panatier, Basil Kincaid, Sam Rictus, Shaltmira, Godmachine, David Paleo, Tetsunori Tawaraya, Jurictus, Daniel Cantrell, Daisuke Ichiba, Zeke Clough, crippaXXXalmqvist, Marc van Elburg, François De Jonge, Pakito Bolino, Cazzimir Meulemans, Josh Finley